Fastline Carpet Steam Cleaning in Warragul
3 Rooms professionally steam cleaned and free deodorised for $180, up to 50 sqm
Standard End of Lease Carpet Cleaning Guaranteed!
Fastline Carpet Steam Cleaning in Warragul
Let us take care of your carpet cleaning needs! We offer top-notch cleaning services and use only the best materials for a long-lasting, deep clean. Get in touch now for an unbeatable price

Standard End of Lease Carpet Cleaning Guaranteed!
Book Now
Professional Steam Cleaning in Warragul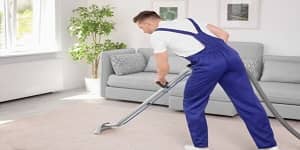 At Fastline Carpet Steam Cleaners Warragul, we pride ourselves on our professional steam cleaning services. Our advanced steam cleaning method is designed to deliver powerful and effective results. With our state-of-the-art equipment and expertise, we can eliminate dirt, stains, and allergens from your carpets, leaving them rejuvenated and looking as good as new. Our steam cleaning process penetrates deep into the carpet fibres, extracting embedded dirt and grime, and restoring the natural beauty of your carpets.
Carpet Cleaning Warragul: Transforming Your Home or Business
Fastline Carpet Cleaners Warragul is your reliable partner for carpet cleaning services in both residential and commercial settings. We understand the importance of maintaining a clean and presentable environment, whether it's your home or business. Our team is trained to handle a variety of carpet types and sizes, ensuring that we can deliver exceptional results no matter the scale of the project. We take pride in transforming your space by enhancing the overall appearance and cleanliness of your carpets.
Eco-Friendly Steam Cleaning in Warragul:
At Fastline Warragul, we prioritise the health and well-being of our clients and the environment. That's why we utilise eco-friendly cleaning solutions in our steam cleaning process. Our environmentally conscious approach ensures that no harmful chemicals are used during the cleaning process, making it safe for your family, pets, and the planet. We believe in providing a sustainable carpet cleaning experience that doesn't compromise on effectiveness or the quality of results.
Stain Removal and Odor Treatment
Fastline Carpet Cleaners Warragul specialises in removing stubborn stains and eliminating unpleasant odours from your carpets. Our expert technicians have the knowledge and expertise to tackle a wide range of stains, from food and beverage spills to pet accidents and more. We use specialised stain removal techniques and products to effectively lift and remove stains, leaving your carpets fresh and stain-free. Additionally, our odour treatment services ensure that any lingering odours are completely eliminated, leaving your carpets smelling clean and inviting.
Carpet Protection and Maintenance
At Fastline Steam Cleaners Warragul, we understand that regular maintenance and protection are key to extending the life of your carpets. That's why we offer comprehensive carpet protection and maintenance services. Our team will apply protective treatments to your carpets, creating a barrier that helps repel future stains and spills. We also provide valuable maintenance tips and advice to help you keep your carpets in optimal condition between professional cleanings. With our carpet protection and maintenance services, you can enjoy long-lasting, clean, and beautiful carpets.
Welcome to Carpet Cleaners Warragul: Your Trusted Carpet Cleaning Service
Are you in need of professional carpet cleaning in the Warragul area? Look no further! At Fastline Carpet Cleaners Warragul, we are dedicated to providing top-notch carpet cleaning services that will leave your carpets looking fresh, clean, and revitalised. With our expertise in steam cleaning and our commitment to customer satisfaction, we are your go-to carpet cleaning specialists in Warragul.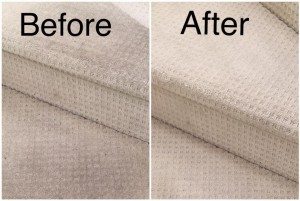 Why Choose Fastline Carpet Cleaners Warragul?
Quality Steam Cleaning:
At Fastline Carpet Cleaners Warragul, we specialise in steam cleaning, a highly effective and eco-friendly method for deep cleaning carpets. Using state-of-the-art equipment and premium cleaning solutions, we ensure that every fibre of your carpet is thoroughly cleaned, removing dirt, allergens, and stains. Our steam cleaning process not only enhances the appearance of your carpets but also promotes a healthier living environment for you and your family.
Local Experts in Warragul:
We understand the unique challenges and requirements of carpet cleaning in the Warragul area. With our local expertise, as Fastline Carpet Cleaners Warragul, we are able to provide tailored solutions that address the specific needs of carpets in this region. Whether you have residential or commercial carpets, we have the knowledge and skills to deliver exceptional results.
Comprehensive Carpet Care:
At Fastline Carpet Cleaners Warragul, we offer more than just steam cleaning. We provide a comprehensive range of carpet care services to meet your specific needs. From stain removal and odour treatment to carpet protection and maintenance, we have you covered. Our goal is to extend the lifespan of your carpets and keep them looking their best for years to come.
Highly Trained Professionals:
Our team at Fastline Carpet Cleaners Warragul consists of highly trained and certified technicians who are passionate about delivering exceptional service. With their extensive knowledge and expertise, you can trust that your carpets are in capable hands. They will assess the condition of your carpets, determine the most appropriate cleaning method, and execute the job with precision and care.
Customer Satisfaction Guaranteed:
Your satisfaction is our top priority at Fastline Carpet Cleaners Warragul. We strive to exceed your expectations with every carpet cleaning service we provide. From the moment you contact us to the completion of the job, we ensure clear communication, punctuality, and professionalism. Our commitment to customer satisfaction has earned us a reputation for excellence in Warragul.
Our Fastline Cleaners
Carpet Cleaning Process
Be at your place ON TIME.

Identify the type of carpet in your property.

Pre-test the chemicals on a corner section of the carpet to make sure that they will not affect the different colour dyes in the carpet.

Check the condition of the carpet.

Pre-spray the carpet to release the dirt and use the stain removal treatment.

Steam clean your carpet with our powerful hot water extraction steam cleaning machine.