3 Rooms for $60
3 Rooms professionally steam cleaned and free deodorised for $60, up to 30sqm
Standard End of Lease Carpet Cleaning Guaranteed!
3 Rooms for $60
3 Rooms professionally steam cleaned and free deodorised for $60, up to 30sqm

Standard End of Lease Carpet Cleaning Guaranteed!
Fastline Carpet Cleaning Rowville
Steam Carpet Cleaning Rowville 
At Fastline, we do carpet, rug and sofa cleaning known as steam cleaning or the hot water extraction process. 
Steam cleaning has many positive things. When you get the carpets cleaned you not only want the method used to be safe. However, it is environmentally safe, and the steam cleaning technique doesn't leave chemical residue on your carpet. Our truck-mounted machine cleans root into the carpet pile, thoroughly wash out the cleaning chemical used to remove dirt, dust, debris, bacteria and fungi from your floorcovering. The hot water with high pressures spray into the root of the carpet and removing dirt, dust and harmful bacteria, and this process can be done only in the steam cleaning method.
Our truck-mounted /1600 psi machines clean your carpet much faster than dry cleaning method and give you more efficient results. All the cleaning products and equipment we use in our work are of the highest industry standards. Whether your jobs are big or small, our exceptional level of customer service and attention to detail remains the same. Give us a call on 0385 243 735today for a free quote!
Why choose Fastline Carpet Cleaning in Rowville?
We are carpet cleaners in Rowville. We have been offering domestic and commercial professional carpet cleaning and upholstery cleaning for over eight years. We use one of the most potent and safest carpet cleaning machines in the industry and only the best carpet cleaning products. One of the most reliable ways to clean your carpets will be through deep cleaning the fibres, and it will dry quickly too. We offer the best carpet cleaning that Rowville has to offer!
Fastline carpet cleaning offers professional commercial cleaning and upholstery cleaning in Rowville. We provide professional carpet cleaning for offices, factories, Real Estate agents' tenancy cleans, bars, restaurants and hotels, as well as the leisure industry and commercial establishments of any kind. Our staff are all fully uniformed and well trained in carpet and upholstery cleaning to the highest level.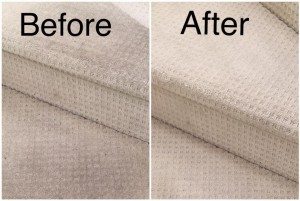 We Fast Line cleaning, service to meet your needs – Whether you require carpet cleaners for large offices or small residential carpets by 
Using the most effective cleaning methods and the latest steam cleaning machines, we can do any cleaning jobs at your place.

We make sure that we always use the right type of cleaning technique to satisfy your needs.

We offer a full range of cleaning for residential and commercial and 

Fastline property services Ltd has fully comprehensive insurance.
Book Now
Fastline Carpet Cleaning Rowville
Dirt has nowhere to hide
Fastline Cleaning Services is a leading cleaning industry professionals and have more than seven years of expert quality experience.
At Fastline Steam Cleaning Rowville, our range of cleaning solutions will make your home sparkle and give you peace of mind.
We specialise in cleaning, and we give you excellent service at UNBEATABLE PRICES!
We also provide consummate services for your home or business from rugs, upholstery, timber floor polishing, mattress cleaning and sanitising to tile and grout cleaning and much more. Dirt has nowhere to hide when we're on the job!
Our professional staffs will provide you with top standard and friendly service. The products we use are environmentally friendly and cost-effective.
Best Price Carpet Steam Cleaning Melbourne
Fastline Property Services is a professional carpet steam cleaning Melbourne company. Want quality carpet cleaning at the BEST PRICE? Want company that you can trust? Then give us a call!
We work hard for you. We make sure we're on time. We clean your carpets thoroughly and efficiently! And we offer you the BEST PRICE!
Our customers love our super quick and efficient carpet cleaning service and our 100% satisfaction guarantee.
Why is Carpet Cleaning So Important?
You know that your carpet is a valuable part of your property. You vacuum it regularly and it always looks good. Isn't that enough?
WRONG! Vacuuming alone will not maintain your carpet. If you don't have your carpet steam cleaned regularly, dust mites, deep dirt, fungus, harmful bacteria, and even carpet beetles will proliferate and produce toxic gas. Your carpet will smell and mould will grow, which could affect your health AND your property environment.
But you can rest assured when you have the carpet cleaning experts from Fastline Property Services on the job because dirt has nowhere to hide!
Our steam cleaning process will remove all those scary things hiding in your carpet and leave it smelling sweet.
Our Carpet Cleaners
Our carpet cleaners are highly trained and professional, and offer you friendly service and helpful advice. They use ultra-modern steam cleaning machines and environmentally-friendly products.
Carpet Cleaning Process
Be at your place ON TIME.

Identify the type of carpet in your property.

Pre-test the chemicals on a corner section of the carpet to make sure that they will not affect the different colour dyes in the carpet.

Check the condition of the carpet.

Pre-spray the carpet to release the dirt and use the stain removal treatment.

Steam clean your carpet with our powerful hot water extraction steam cleaning machine.
Your carpet is now ready for you to enjoy!